Difference between revisions of "AKB48 Team TP"
---
Revision as of 23:05, 23 June 2019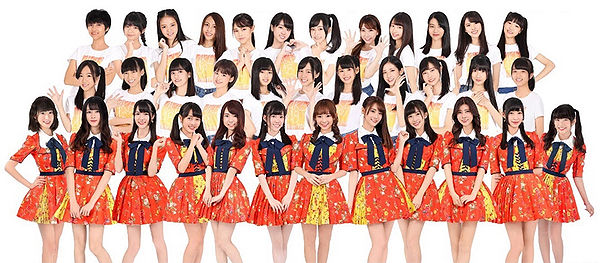 AKB48 Team TP (short for Taipei) (formerly known as TPE48) is a Taiwanese Idol Group located in Taipei, Taiwan and is the 7th international sister group of AKB48.
Members
Sister Groups
Discography
Singles
Digital Singles
Other Songs
Cover
All of the new songs that aren't included in discography yet will be listed below. All of coupling songs that will and may be released are also included below. The songs are listed by the initial release / debut year.
Concerts
External Links