Heel no Taka-sa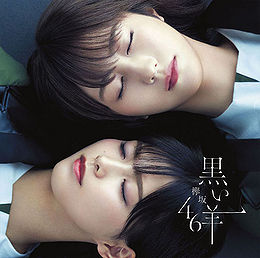 Heel no Taka-sa is a coupling song from Keyakizaka46's 8th single Kuroi Hitsuji, by Sugai Yuuka and Moriya Akane. The song is also included in Keyakizaka46's best album Eien Yori Nagai Isshun 〜Ano Koro, Tashika ni Sonzaishita Watashitachi〜.
Information
Artist

Keyakizaka46 (欅坂46)
Composer/Arranger

Tsurusaki Koichi (鶴﨑輝一)
Kanji Title

ヒールの高さ
Romaji Title

Hiru no Taka-sa
English Title

The Height of the Heel
Single
Lyrics can be found here.
Performing Members