Triangler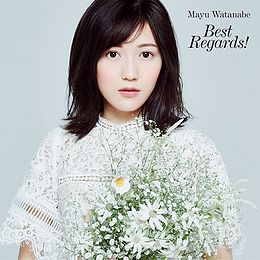 Triangler is a song from Watanabe Mayu's 1st album Best Regards!. It is a cover of Sakamoto Maaya's sixteenth single Triangler.
Information
Artist

Watanabe Mayu (渡辺麻友)
Composer/Arranger
Kanji Title

トライアングラー
Romaji Title

Triangler
English Title

Triangler
Album
Lyrics can be found here.
Trivia
The original song by Sakamoto Maaya was used as the opening theme for the anime Macross Frontier and won the 2008 Animation Kobe award for best theme song.