LOVE TRIP (Team SH Song)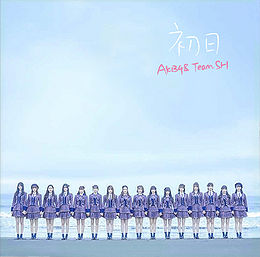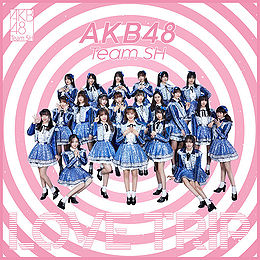 LOVE TRIP is a coupling song from AKB48 Team SH's first EP, Shonichi. It was also released as a digital single in advance of the release of Shonichi and also included AKB48 Team SH's 1st Album 365nichi no Sustainable.
Information
Artist
English Title

LOVE TRIP
EPs
Digital Singles
Albums
Stage
Lyrics can be found -.
Performing Members
EP Ver.
Team SH: Chen YiXin, Dai ZiYan, Dong FangChi, Li ShiQi, Liu Nian, Mao WeiJia, Shen Ying, Shi KeYan, Song XinRan, Wan FangZhou, Wang YuDuo, Wei Xin, Wu AnQi, Xu YiTing, Ye ZhiEn, Yuan RuiXi, Zhai YuJia, Zhou NianQi, Zhu Ling, Zhuang XiaoTi
SH1 Ver.
Team SH: Gui ChuChu, Mao WeiJia, Shen Ying, Shi AiBei, Shi KeYan, Song XinRan, Wei Xin, Wu AnQi, Xiong FangNi, Ye ZhiEn, Zeng SiChun, Zhuang XiaoTi
Video