SNH48 Fashion Awards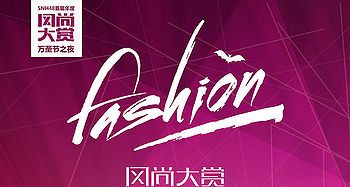 Error creating thumbnail: Unable to save thumbnail to destination
The SNH48 Fashion Awards (SNH48年度风尚大赏) was the first Fashion Show of SNH48 and the first to be held by an 48 Group, which was held in October 31, 2015.
Description
SNH48 Fashion Awards was held at the Shanghai Red Square.
The members of SNH48 sub-unit "Style7" was selected by fans using the SNH48 exclusive APP, the official WeChat app, and the professional ratings of the four judges.
Alessandra Carta is a famous Italian fashion designer, creative director, stylist. But also a number of well-known fashion brands of international fashion styling consultants, such as Max Mara, Bulgari, l'Oreal. In addition, her personal brand CARTA E COSTURA also won the VOGUE magazine sponsored by "Who is the fashion star" contest jury award.
Cristiano Giovagnoli is Rome's most active fashion producer. Specializing in brand store design, production, management, etc. have many experiences. As a buyer's experience is also very rich, is the Paris Fashion Week, Milan Fashion Week regulars. From design, pattern drawing to the preparation of production, trafficking and other overall coordination. In addition, personally produced a lot of TVCM, these capabilities are not limited to fashion
Setlist
01. Sayonara Surfboard (Undergirls)
02. Halloween Night (Top Girls)
External Links