SouLvenir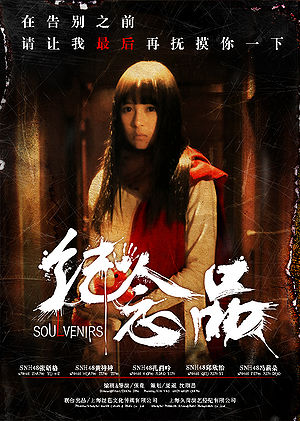 SouLvenir (記念品) is a SNH48 short film. The film was released on January 18, 2016. It was directed by Jing Zhang.
Synopsis
Five young girls embarked on a graduation trip to Paris, but they didn't notice, in a dark corner, a pair of hungry eyes are greedily watching them, just waiting for unsuspecting girls that moment, the claws of the evil they will be put to death, and with a series of young girls were killed in a bloody full of humiliation has only just begun...
Cast
Zhang YuGe as XiaoYu
Kong XiaoYin as COCO
Feng XinDuo as Duozi
Huang TingTing as TingTing
Qiu XinYi as XinYi

Official Video
Trivia
The film was filmed in Paris, France and Prague, Czech Republic.