NMB48 Theater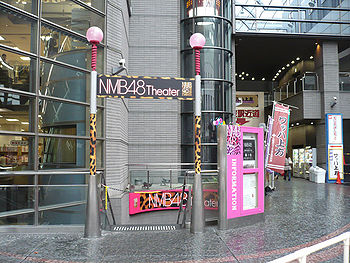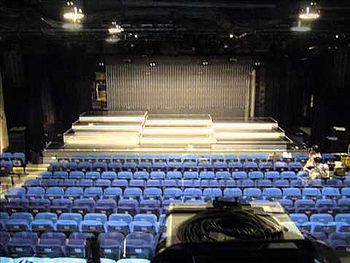 The NMB48 Theater (NMB48劇場), is where NMB48 hold their Theater Performances almost everyday. The NMB48 Theater is in Namba, Osaka, which is the place that NMB48 is named after.
The theater is the only 48 group theater located underground. The theater was also formally a comedy theater called 'Base Yoshimoto'.
The current theater manager is Kaneko Takeshi.
Stages
Stages
Team N

Team M

#

Stage name

Date

Performances

1
Idol no Yoake
(アイドルの夜明け)
2012.05.05 - 2014.04.17
2017.01.24 - 2019.02.21
146
-
2
RESET
2014.05.02 - 2016.12.25
209
3
Dareka no Tame ni
(誰かのために)
2019.03.02 - 2021.01.22
-

Team BII

Kenkyuusei

Cattleyagumi
Special Stages