Saikou ka yo (JKT48 Song)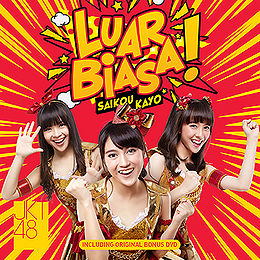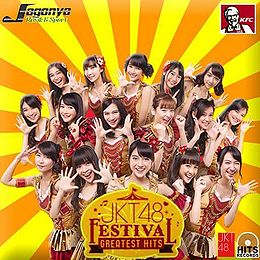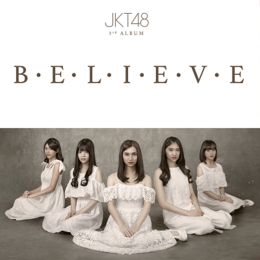 Saikou ka yo is the main song from JKT48's 15th single Saikou ka yo, by Senbatsu. The song is also included in JKT48's 3rd album JKT48 Festival and 4th album B•E•L•I•E•V•E.
Information
Artist
Indonesian Title

Luar Biasa
Kanji Title

最高かよ
Romaji Title

Saikou ka yo
English Title

Spectacular / Amazing
Single

JKT48 Circus (Other Single)
JKT48 Circus Part 2 (Other Single)
Album
Lyrics can be found -.
Performing Members
Team J : Devi Kinal Putri, Michelle Christo Kusnadi, Nabilah Ratna Ayu Azalia, Nakagawa Haruka, Jessica Veranda, Shania Junianatha
Team KIII : Ayana Shahab, Beby Chaesara Anadila, Cindy Yuvia, Ratu Vienny Fitrilya, Rina Chikano, Shani Indira Natio
Music Video (Full Ver.)