SNH48 REQUEST TIME 4th Edition BEST 50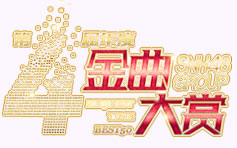 The SNH48 REQUEST TIME BEST 50 4th Edition (SNH48 Group第四屆年度金曲大賞BEST 50) is the fourth Request Hour of SNH48 which will be held in February 3, 2018. Fans made their voices heard by voting their favorite SNH48, BEJ48, GNZ48 and SHY48 album/single/stage/other songs.
On this occasion, fans will also be able to vote for their favorite members to be part of the new units BlueV and HO2. Also a big and the first SNH48 Team Shuffle was announced.
Description
SNH48 REQUEST TIME BEST 50 4th Edition is SNH48's 4th Request Hour, held at the Mercedes Benz Arena. A voting ticket was included in Dawn in Naples.

Setlist
M00. Overture
Best 50 Countdown Begins
50. Heiye Nushen (Wang JiaLing)
49. Hua yu Huo (Team HII)
48. To be continued (Team B)
47. Tianshi Yu Emo (Xu ChenChen)
46. Kimi no Koto ga Suki dakara (Team J)
45. Heli Shikong (Mo Han)
44. Han Ye (Qiu XinYi)
43. Zhange (Team SII)

MC
42. Tianshi de Quantao (Kong XiaoYin, Qian BeiTing)
41. Mu'ou (Sun ZhenNi)
40. Renyu (Huang TingTing, Li YiTong)
39. Huiguniang de Boli Shouji (Yi JiaAi, Zhao Yue)
38. Heart Gata Virus (Qi Jing, Xu Han, Zhang Yi)
37. Dipingxian (Yan JiaoJun, Xia Yue, Fu ZiQi, Xu ShiQi, Chen GuanHui)
36. Ame no Doubutsuen (Liu PeiXin, Wang JiaLing, Lin XinYuan, Xie TianYi, Yang YiFan, Zuo JiaXin, Ye MiaoMiao, Tao BoEr)
35. Locker room boy (Lin YiNing, Zhang JiaYu, Luo HanYue, Li JiaEn, Feng SiJia)
34. Ame no Pianist (Lu Jing, Xie LeiLei, Long YiRui)
33. Mushi no Ballad (Kong XiaoYin)
32. Ta he Ta (Dai Meng, Mo Han)
31. Yiqian Ling Yi Ye (Liu LiFei, Sun ZhenNi, Zhang YuGe])
30. Kagami no Naka no Jean Da Arc (Chen WenYan, Cheng YiXin, Zhang MengHui, Chen MeiJun, Chen NanXi)

VTR
29. Blue Rose (Hong PeiYun, Wang ShiMeng, Li YuanYuan, Yu JiaYi)
28. Ai Weiyang (Duan YiXuan, Qing YuWen)
27. Arashi no Yoru ni wa (Xiong XinYao, Liu QianQian, Yang YuanYuan, Ye JinTong)
26. End Roll (Chen Si, Xie Ni, Xu YangYuZhuo, Lin JiaPei)
25. Anye Jiaobu Sheng (Feng XiaoFei, Huang TongYang, Yang BingYi, Zhao Ye)
24. Choco no Yukue (Chen YunLing, Fei QinYuan, Huang TingTing, Zhang KaiQi)
23. Zi Yiwei (Zhang Xin, Feng JiaXi, Chen HuiJing, Gao YuanJing, Chen YaYu)
22. I'm not your girl (Yi JiaAi, Yuan Hang, Hao WanQing, Shao XueCong, Shen MengYao)
21. Meidusha de Wenrou (Hu XiaoHui, Yang YunYu, Xian ShenNan)
20. Hei Tian'e (Chen XinYu, Sun XinWen, Wang XiaoJia, Zhang YuGe)
19. Dakishimeraretara (Liu JiongRan, Luo XueLi, Yuan YuZhen)
18. Remember You (Lin SiYi)
17. Zannen Shoujo (Liu ZengYan, Xiao WenLing, Ren XinYi)
16. Baozou Shaonu (Han JiaLe, Huang TingTing, Jiang Shan, Lu Ting)
15. Gravity (Team G)

VTR
14. Ai no Iro (Duan YiXuan, Wang ShiMeng, Zhang YuXin, Su ShanShan, Zhang QiongYu, Li QinJie)
13. Oshibe to Meshibe to Yoru no Chouchou (Wu ZheHan, Xu JiaQi)
12. Linghun Shizhe (Li Zi, Song XinRan, Liu ShengNan, Hu LiZhi)
11. MAD WORLD (Huang TingTing, Yi JiaAi)
10. Confession (Li Zhao, Li Xiang, Jian RuiJing, Wang JiongYi)
09. Return Match (Shen MengYao, Wang YuXuan, Yuan YiQi, Huang EnRu)
08. Monster (Zhao Yue)
07. 9 to 9 (Dai Meng, Mo Han)
06. Lie Meng (Fei QinYuan, Yang HuiTing, Zhao JiaRui)
05. Wei Jie Laidian (Tang LiJia, Zuo JingYuan)
04. Renjian Guize (Li YiTong)
03. Tonari no Banana (Chen Ke, Zheng DanNi)
02. Guang zhi Guiji (Team NII)
01. Chun Xia Qiudong (Su ShanShan, Wang ShiMeng, Zhang DanSan, Feng SiJia)

SNH48 Team Shuffle Starts
Preliminary Results
List of songs of the 1st and 2nd preliminary results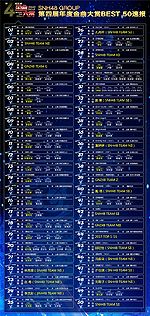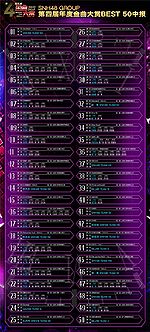 | | |
| --- | --- |
| 1st Preliminary Results 2017/11/05 - | 2nd Preliminary Results 2017/12/03 |
Trivia
Rewards: The most popular song (#1) and the most popular team song will have a MV for each one.
External Links