Rock da yo, Jinsei wa...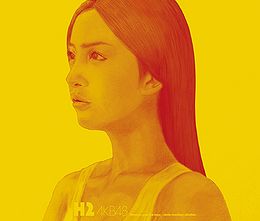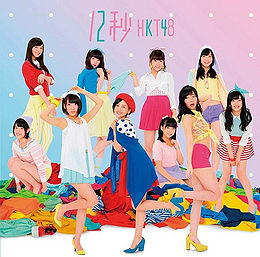 Rock da yo, Jinsei wa is a song from Himawarigumi 2nd Stage. The song is also included in HKT48's 5th single 12byou.
Information
Artist
Composer
Arranger
Kanji Title

ロックだよ、人生は・・・
Romaji Title

ROKKU da yo, jinsei wa...
English Title

Life is rock...
Lyrics can be found here (Stage ver.) / here (Single ver.).
Performing Members
Himawarigumi 1 2nd Unit Version
Himawarigumi 2 2nd Unit Version
Single Version
Team H: Anai Chihiro, Kodama Haruka, Sashihara Rino, Tanaka Natsumi, Tanaka Miku, Matsuoka Natsumi, Wakatabe Haruka, Akiyoshi Yuka, Inoue Yuriya, Umemoto Izumi, Okamoto Naoko, Kojina Yui, Komada Hiroka, Sakaguchi Riko, Tashima Meru, Ui Mashiro, Ueno Haruka, Yabuki Nako, Yamada Marina, Yamamoto Mao
Team KIV: Ito Raira, Imada Mina, Iwahana Shino, Ueki Nao, Ota Aika, Okada Kanna, Kimoto Kanon, Kusaba Manami, Kumazawa Serina, Goto Izumi, Shimono Yuki, Tanaka Yuka, Tomiyoshi Asuka, Tomonaga Mio, Fukagawa Maiko, Fuchigami Mai, Miyawaki Sakura, Murashige Anna, Motomura Aoi, Moriyasu Madoka
44 Version
Iino Miyabi, Izuta Rina, Iwatate Saho, Omori Miyu, Okada Ayaka, Okada Nana, Kawamoto Saya, Kitagawa Ryoha, Kitazawa Saki, Kojima Mako, Komiyama Haruka, Shibuya Nagisa, Takahashi Juri, Tomonaga Mio, Nishino Miki, Murayama Yuiri
Music Video (Short Ver.)