Nogizaka46
From Wiki48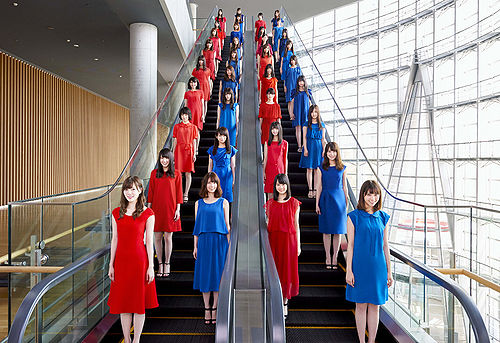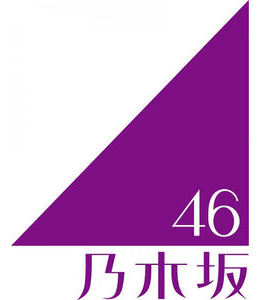 Nogizaka46 (乃木坂46) is a Japanese Idol Group produced by Akimoto Yasushi and the 1st rival group of AKB48. The 1st generation members were announced on August 21, 2011. The debut single of the group, Guru Guru Curtain, was released on February 15, 2012. Their anniversary is celebrated on February 22. They are currently signed under Sony Music Entertainment Japan .
Origin
In a place where many idol groups such as SKE48 and NMB48 which held similar resemblance, Nogizaka46 holds a different stance. The name of this group "Nogizaka" can be traced back to the name of the place, SME (Sony Music Entertainment) Nogizaka Building, where the final auditions for the members were held. Although 48groups carry the alphabetical abbreviations to strongly represent their identities, Nogizaka had chosen to use kanji to form up their own name, and does not mean that Nogizaka owns exclusive theatres like 48 groups do. The number 46 was used rather than 48 to define "having lesser members than AKB doesn't mean we'll lose".
Though Nogizaka46 were being placed as a rival group, they had been put on and participated popular variety shows that were under the AKB48 operating company called AKS. During that time, the long-term CEO of AKS known as Yasushi Kubota, was tasked as a supervisor role for the group in order to establish a deeper connection within the 48group.
Akimoto Yasushi's initial plan was to make the group look as though they were under the "shadow cabinet" party of 48group, and was selected to take over the management role upon discussion with Sony Music Entertainment Japan, but the role was then replaced by Yoshio Konno, a Sony Music record producer. A total of 38,934 people auditioned, through at least 4 stringent selections, only 100 of them made it to the final audition. On 22 August 2011, the list of the 36 selected members was announced. From the 36 selected members, 16 members were chosen as senbatsu members through cellphone notification.
Members
Sister Groups
Rival Groups
Single Units
Terms
Discography
Singles
Original Albums
Concerts
Stages
Filmography
[2015.07.10] Kanashimi no Wasure Kata DOCUMENTARY of Nogizaka46
Photobooks
TV Shows
Variety Shows
Currently airing
Past Shows
Web Shows
External Links