Kimi no Koto ga Suki Dakara
From Wiki48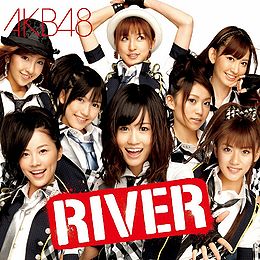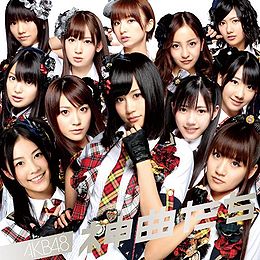 Kimi no Koto ga Suki Dakara is a coupling song from AKB48's 14th single RIVER, by Undergirls. The song is also included in AKB48's 2nd best album Kamikyokutachi.
Information
Artist
Composer
Arranger
Kanji Title

君のことが好きだから
Romaji Title

Kimi no Koto ga Suki dakara
English Title

Because I Love You
Album
Lyrics can be found here.
Performing Members
Single/Album Version
NIII1 Version
Ogino Yuka, Oguma Tsugumi, Kashiwagi Yuki, Kato Minami, Kitahara Rie, Sato Anju, Sugahara Riko, Takakura Moeka, Tano Ayaka, Nakai Rika, Nishigata Marina, Hasegawa Rena, Homma Hinata, Murakumo Fuka, Yamaguchi Maho, Yamada Noe
B-W1 Version
Ishida Anna, Ishida Haruka, Ichikawa Miori, Iwasa Misaki, Umeda Ayaka, Oba Mina, Kashiwagi Yuki, Katayama Haruka, Kato Rena, Kojima Haruna, Shimazaki Haruka, Takeuchi Miyu, Fujie Reina, Minegishi Minami, Yamauchi Suzuran, Watanabe Miyuki
Music Video (Full Ver.)
AKB48 Request Hour
Concert Units
"Shiro no Koto ga Suki dakara": Kato Yuuka, Omori Miyu, Hirata Rina, Shinozaki Ayana, Suzuki Shihori, Chikano Rina, Okada Kanna, Oya Shizuka, Shimada Haruka, Mogi Shinobu, Miyazaki Miho, Ichikawa Manami, Okawa Rio, Ishida Anna, Okada Ayaka, Uchiyama Natsuki, Hashimoto Hikari, Suzuki Mariya, Kobayashi Kana, Katayama Haruka, Uchida Mayumi, Umeta Ayano, Fujita Nana, Sato Kiara, Nakata Chisato, Tatsuya Makiho, Fukuoka Seina